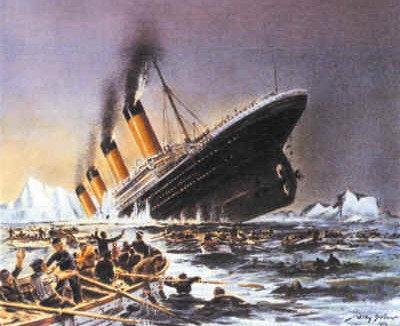 I just received this email from Chelsea Clinton:
We need your help to make a critical decision — our next official campaign t-shirt.

I couldn't believe the incredible response to our t-shirt design contest. We got thousands of great entries. They were creative, inspirational, funny, and beautiful. It was amazing to see the devotion to my mom's campaign come through in each t-shirt. Thank you to everyone who submitted a design!

It wasn't easy to narrow it down, but we've chosen five we think are particularly great, and now we need your help in making our final decision. Please vote for your favorite design — the winning shirt will go on sale in our online campaign store.

Please click here to see the finalists and vote for your favorite.

Thanks again for everything you're doing to help my mom!

Go Hillary!
Chelsea
Sounds a little like re-arranging deck chairs on the Titanic, doesn't it?
Uncategorized Clinton, Election 08